Hey Lovelies...
Happy HOT Monday to everybody... since today was in the mid-90s (and yucky humid) me and the girls camped inside. When we all got antsy (as I am sure all of you mommys understand!) I started looking around for something crafty to do. Havie G colored and drew the day away, lil A snuggled up for an afternoon nap and I gathered all the scrap fabric I could find to do a little DIY project. I have had this dreary cream plain lamp shade for 6 years now and it taunts me with its lack of vibrancy. If you know me, I am obsessed with color so I decided to spruce it up.
Here is what I used to liven up my lamp shade:
1. Lamp shade (any size will do!)
2. Fabric (I used scraps left over from our maternity shoot with the kites the other week... it was probably about 2-3 yards worth)
3. Yarn or string
4. Hot glue gun and glue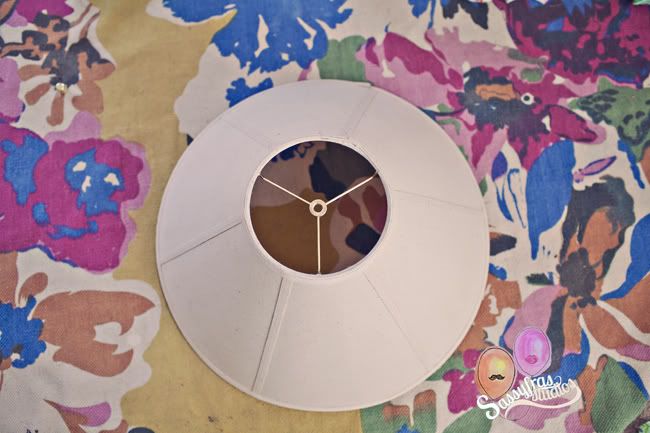 1. First thing I did was cut the fabric into strips... the wider the strips, the larger the flowers! I was not picky about cutting them perfectly even or straight, just took my scissors and hacked up the fabric. (if you have a 6 month old, you understand) Most of my strips were probably 5 inches wide and 7-8 inches long
2. I then cut pieces of yarn about 7-8 inches long
3. Next, I started folding my flowers... I folded back and forth (the same way you make paper flowers)about 2 inch folds
4. I then took my string and wrapped it pretty tightly around the middle of the fabric in a knot and cut off the excess from the ends of the string... and started making my pile
In the mean time, baby woke up begging to be fed and Havie asked me how to teach her to write the undercase g... you probably can skip both of those steps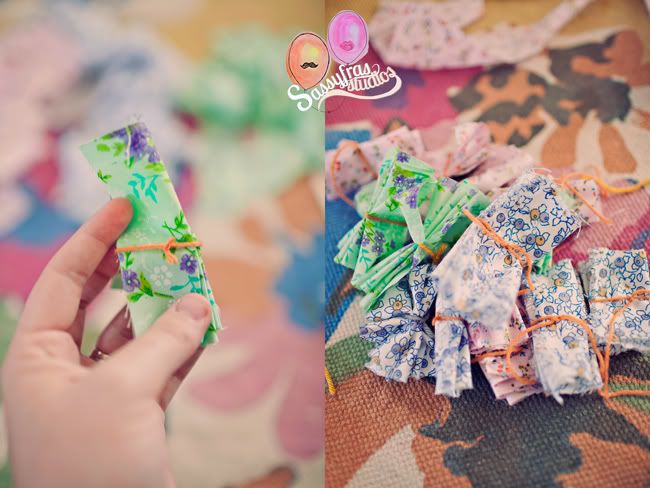 5. After my pile of fabric was cut and tied (about 80-90 of them) I began to make my flowers... I pulled the ends of both sides together and put a tiny dab of hot glue to hold them together.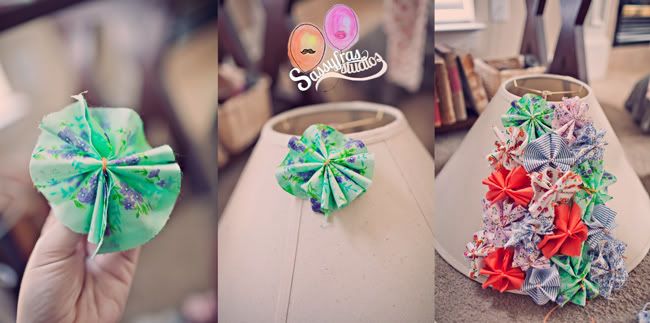 6. I then hot glued the back of the flowers in the back middle and applied the flower to the shade... all 90 of them :)
7. Then, Havie G wanted to take a break and have some fun!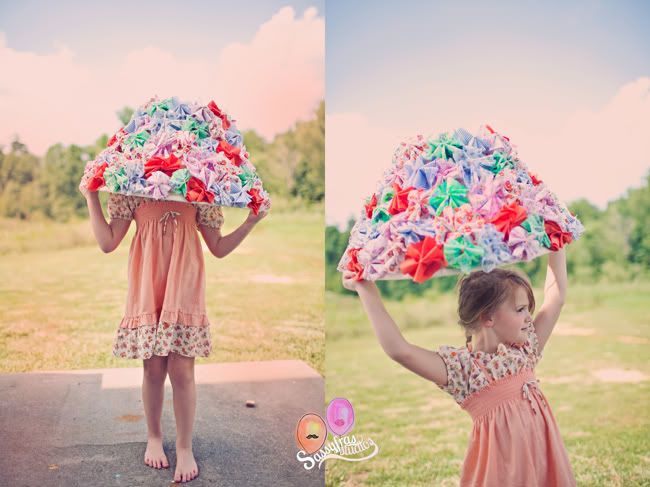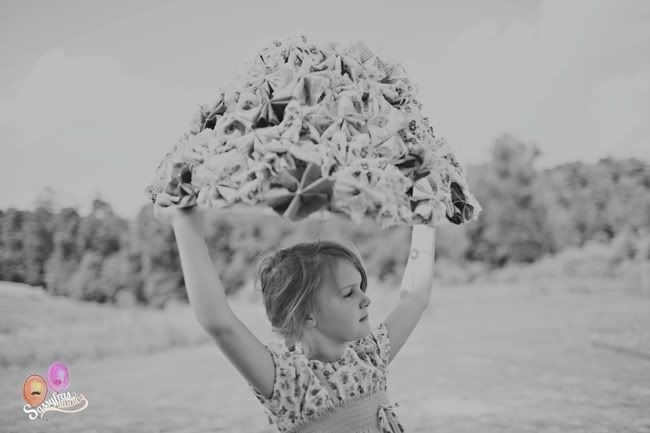 *Sorry, adorable munchkin not included with shade! It took about 2.5-3 hours from start to finish for one large shade... now, go be creative!
xoxo
Lollie and Cryssi
Pin It Now!